CHANNEL CONSTRUCTION, INC.
P.O. Box 33359
Juneau, Alaska 99803
Telephone: (907)789-0200 Fax: (907)789-5248
WELCOME !



Channel Construction, Inc. is a privately owned family business which has been in operaton for over 30 years. Nine of the family stockholders are shareholders in Sealaska Corporation and Goldbelt Corporation, two local Alaska Native corporations.

Channel Construction is a state certified DBE and 8A company and provides general contracting services to Juneau and Southeast Alaska. The company is not restricted, however, to the Southeast Panhandle; Channel Construction has the ability to mobilize for statewide jobs and has ventured as far as the Aleutians when presenting bids. See our partial listing of companies for whom we have performed services.

All equipment is company owned, and our shop crew is equipped to handle most repairs. Our construction crews are licensed and bonded, certified for a multitude of job requirements and receive yearly training updates.

Since 1977, Channel Construction has recyled ferrous and non-ferrous metals, including aluminum. For years, Channel has made twice yearly trips to Seattle, and hauled a total of 15,000 tons of scrap metal. In 1993, Channel Construction eclipsed its previous totals with five trips to designated Southeast Alaska communities, where 13,000 tons of scrap metal was collected for Lower 48 delivery. Additionally, Channel Construction has collaborated with Channel Landfill to tackle selected recycling projects in the past 25 years, with Channel principals traveling throughout the United States and Europe to participate in on site study of recyling systems in various cities. Batteries, concrete, asphalt and porcelain have been recycled in addition to scrap metal.




SERVICES
Road construction - Channel Construction's experience consists of 150 miles of road built in Southeast Alaska
Slope Protection - Channel has successfully completed local rip rap jobs for the State of Alaska, private companies and individuals. Slope protection jobs, such as the Mendenhall River Revetment project has led to other work, based on the integrity and attractiveness of the finished work.
Demolition - Includes blasting (the owner is a state certified explosives handler)
Scrap metal salvaging and hauling
Recycling - Scrap metals as well as wood, concrete and asphalt
Oil tank farm work - Necessitates the company being certified for hazardous waste work, hazardous clean ups and soil remediation
Tank farm demolition and installation of: new tank farms, gas stations and marine fuel facilities
Airport dirt work - Including work on air strips for the Federal Aviation Administration and Alaska State Department of Transportation and Public Facilities
Dredging
Utilities work - We have provided work for sewer and water utilities for all types of facilities
Marine transportation - The company utilizes its barge, the Consuelo, which is equipped with a 65-foot hydraulically powered ramp, and a larger steel barge, the W J Carbon, which is seen here with a recent scrap load.
Logging - The company has six log trucks and two log loaders. The logging operation was established in the 1950's by W. R Tonsgard, Sr., the current owner's father, who logged all over Southeast Alaska.



EQUIPMENT LIST

VESSELS
1- 1600 HP tug "Marauder" (6 staterooms)
1- Camp boat "Lumberman" (6 staterooms)
1- 230' X 55' X 15' deck barge "Consuelo" with 65' X 20' hydraulic ramp
1- 320' X 68' X 19' steel deck barge the "W J Carbon"

TRUCKS
12- Tractors
5 - 10-yd dump trucks
5 - 15-yd C500 dump trucks (off road)
2 - Off road log trucks 5 - Trail dumps
1 - Field support truck
1 - Lube truck
1 - Flatbed F350
1 - 1-ton flatbed

TRAILERS
1 - Lowboy
1 - 70-ton lowboy
1 - 100-ton lowboy
1 - 120-ton lowboy
6 - Bellydumps
4 - Off road bellydumps
6 - Log trailers
2 - Pup trailers
1 - Jeep trailer
5 - 40' utility trailers
2 - 45' tool vans
2 - Maxihaul trailers

PICKUPS
8 - Pickups

HEAVY EQUIPMENT
1 - CAT D8K crawler tractor
1 - CAT D7H crawler tractor
1 - CAT D5H crawler tractor w/swing log grapple
1 - CAT 235D w/ UP50 scrap shear
1 - CAT 416 backhoe
1 - CAT 315 excavator
1 - 14H grader
1 - CAT RT80 lift truck
1 - VOLVO 150 loader
1 - EXTEC jaw crusher
1 - PEGSON cone crusher
1 - EXTEC screening plant
2 - MILLER welders
2 - XS90 air compressors







REFERRING COMPANIES

Afognak Native Corporation
Alaska Cruise Line Agency
Alaska Electric Light and Power
Alaska Laundry
Alaska Marine Lines
Alaska Pulp Corporation
Bethel Native Corporation Chevron USA
City and Borough of Juneau
Dawson Construction
Delta Western
Douglas Cold Storage
Federal Aviation Administration
Goldbelt, Inc.
IT Corporation
Johnson Construction
Juneau Asphalt
Juneau Ready Mix
Kake Tribal Corporation
Kensington Greens Creek Mining Company
Ketchikan Pulp Corporation
Klukwan Forest Products
McGraw's Custom Construction
Northern Timber
Rabanco
Secon, Inc.
State of Alaska - Department of Revenue, Alaska Housing Finance Corp.
State of Alaska - Department of Transportation & Public Facilities
Tlingit Haida Regional Electric Association
Tlingit Haida Regional Housing Authority
Triplette Construction
U.S. Army Corps of Engineers
U.S. Park Service
U.S. Department of Agriculture - Forest Service
Vintage Park
Waste Management
Wayne Construction
Wilder Construction Company








Channel Construction, Inc. has property for sale on Douglas Island. Here is a photo of the property as seen from the Juneau side of the Channel, and here is an aerial view.

The land is zoned as high density residential and is accessible to city water and power. It contains approximately 600 MBF of timber and provides a panoramic view of the Channel with picturesque Juneau nestled between Mounts Juneau and Roberts. Here is a view of the lowest portion of the property as it was being developed -- that's Juneau across the Channel, in the background. Prelimiary subdivision plans are available, and 3,200 feet of initial roadway have been constructed on site. A permitted rock quarry and on-site quarry material are situated on the property and are part of the sales package.

In addition, there are four patented gold mining claims on the property dating back to the Gold Rush Days!

This acreage is priced at $28,000.00 per acre, firm. Terms are available to qualified buyers.






Want to learn more about Juneau, Alaska and the people who live there? Visit the Juneau web!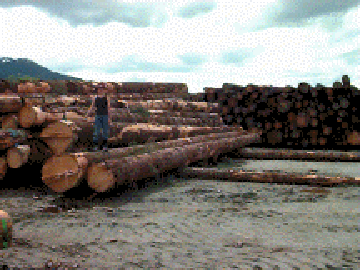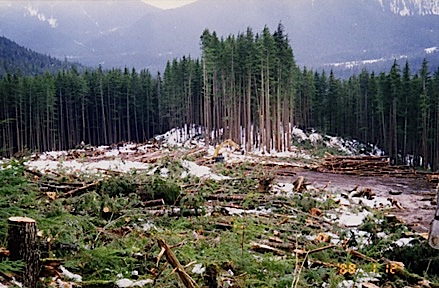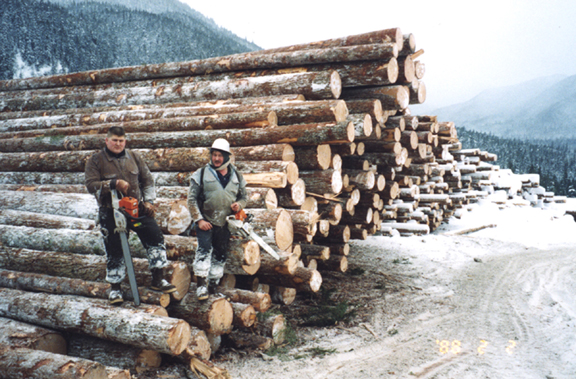 Here is the children's book about the Alaska loggings made by W.R. Tonsgard, Jr. with the illustrated made by his wife, Connie.

Click under the picture to see more pictures that are inside the book. At that page, Connie can sell you many of those books, for less than those in Amazon.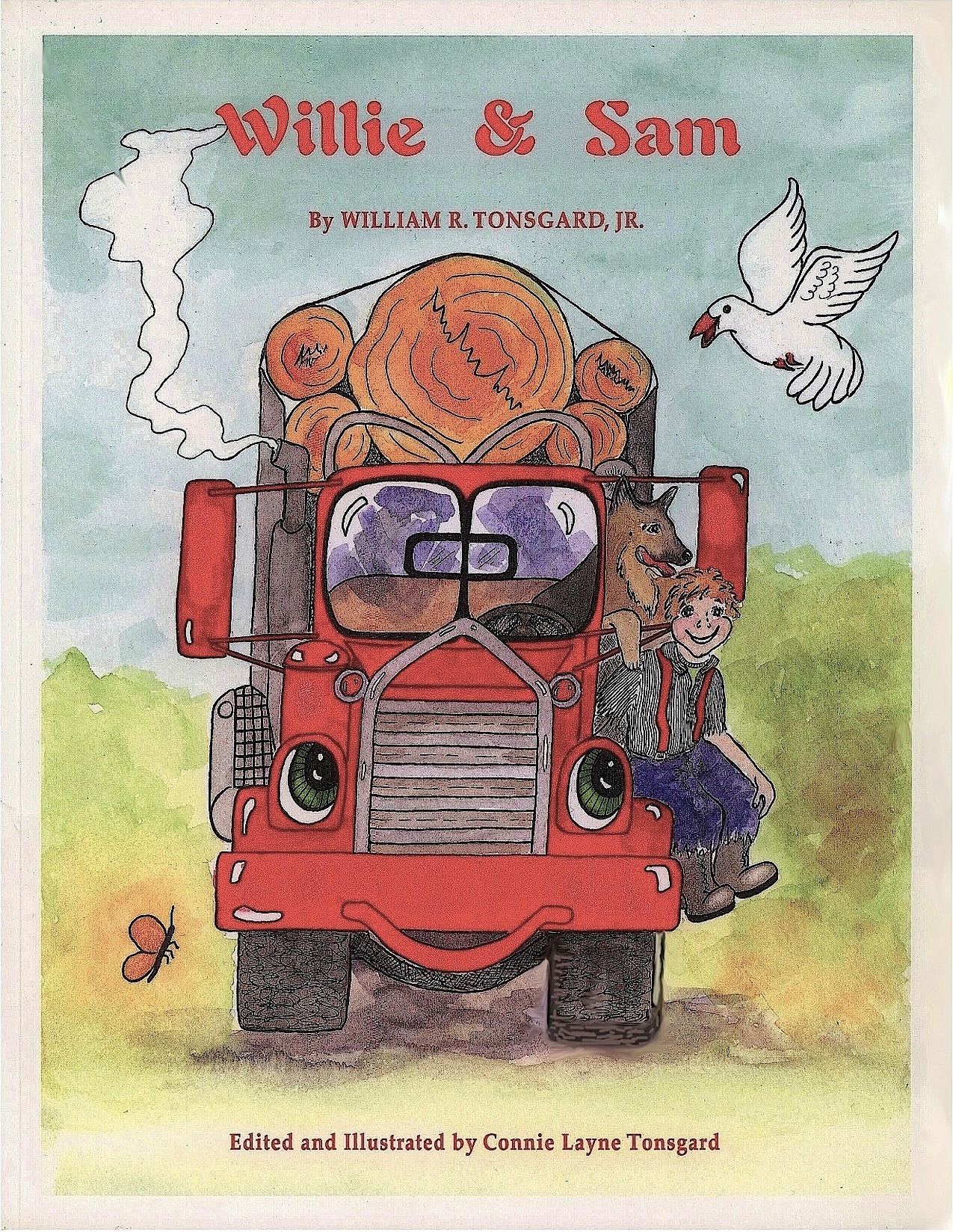 Click the page of the Amazon if you wish to buy it

This web page was made on a Mac by Connie Tonsgard © 2005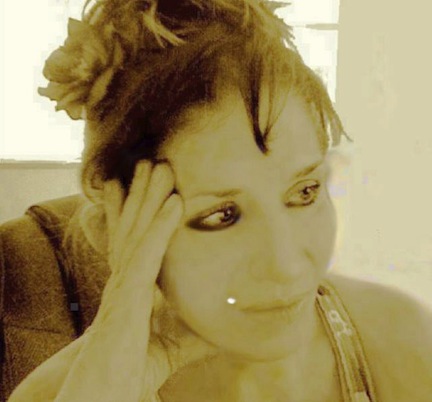 William's wife is a writer, artist, poet, screenplay writer, sower and a dumptruck driver. She is CCI's secretary.
She has her new poetry book, "Souvenirs in Alaska" made and is also in Amazon, but can be seen and bought here: