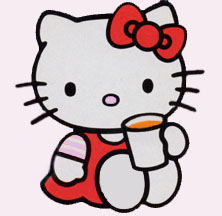 Our Little Lady

The rose-clad kitten is covered with dust,
But sturdy and staunch she stands;
With rifle poised, the toy soldier stays,
Awaiting a tiny hand.
Time was when the little toy kitten was new,
And the soldier was passing fair;
And that was the time when Our Little Lady
Sleepily left them there.
Swaddled in her dressing gown
As the night sky filled with stars,
She nodded off in her cozy bed
And dreamt of the pretty toys;
While she was dreaming, an angel song
Awakened our Lady so new
Oh! the years are many, the years are long,
But the little toy friends are true!
Faithful to our little lady they stay,
Each in the same old place,
Awaiting the touch of a little hand,
The smile of a little face;
And they wonder, as waiting the long years through
This stalwart, patient pair,
What has become of Our Little Lady,
Since she sleepily left them there.

(Original poem "Little Boy Blue" by Eugene Field,
revised by Connie Tonsgard, 2002)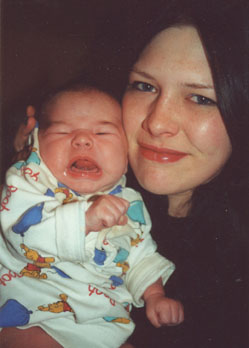 Jezzabelle with proud Mom, Annabelle

Opening prayer - Pastor Satterwhite
Song: "Little Horses"
Eulogy - Sister Satterwhite
Song: "As the World Falls Down"
Service - Pastor Satterwhite
Song: "Love Theme"
Closing prayer - Pastor Satterwhite

Remembering Jezzabelle Rose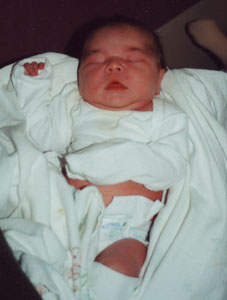 Brand new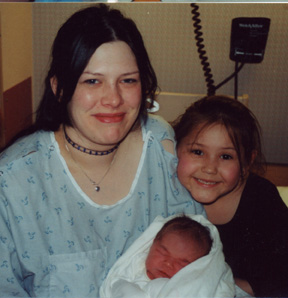 Jezzabelle with Mama and sister Ruby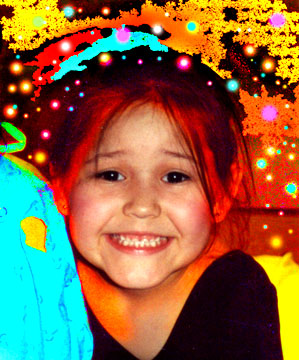 Sister Ruby: "Happiness"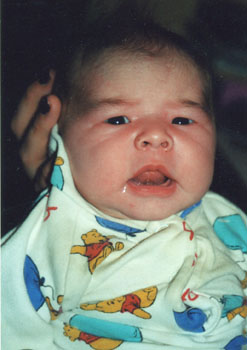 Recognizing faces...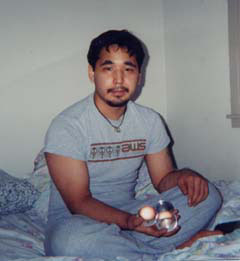 Daddy with contact juggling balls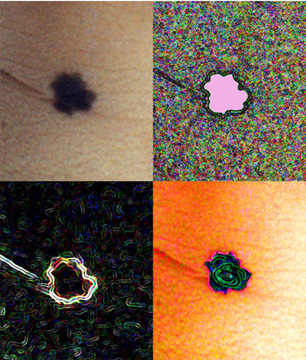 The unusual flower-shaped birthmark on Jezzabelle's knee is inspiring.

Happy Times
With Mama and friends at Lena Beach
Enjoying the sea breeze with Mama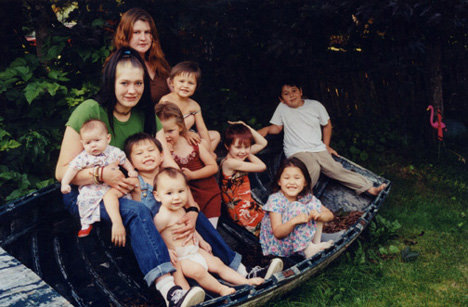 Family photo with Mama, siblings,
Aunt Gloriana ("Sissy") and cousins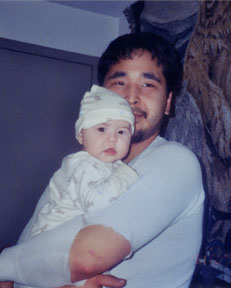 Jezzabelle with Daddy, shortly before her death
"Let the little children come to me, and do not hinder them,
for the kingdom of God belongs to such as these." - Mark 10:14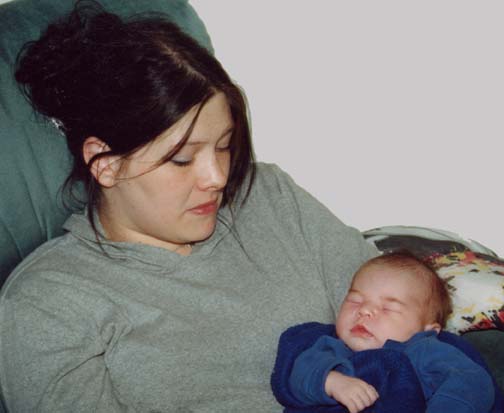 There's such a pure love
Deep in your eyes, a kind of bright jewel
Open and closed within your eyes
I'll place the sky within your eyes

There's such an innocent heart
Beating so fast in search of new dreams
A love that will last within your heart
I'll place the moon within your heart

I'll paint you mornings of gold
I'll spin you Valentine evenings
Though we were strangers 'til now
We're choosing the path between the stars
I'll leave my love between the stars...
--David Bowie
Always in our hearts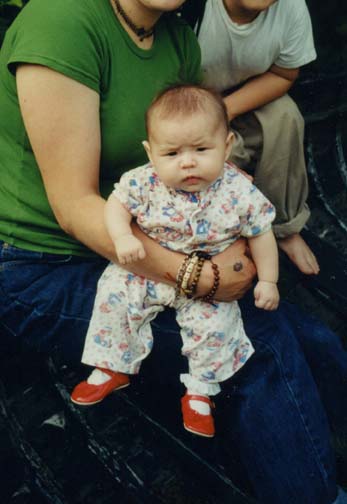 Jezzabelle Rose




Mama in May 2002




Here is Jezzabelle's Punkin' Patch, October 31, 2002... The Great Pumpkin Pow-wow.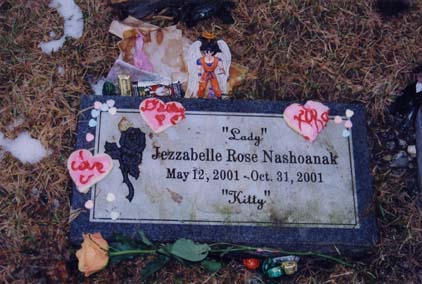 Valentine's Day, 2003




Photos © 2004 by Connie Tonsgard



Back