<!a href="MAILTO:onerka@alaska.com">


Trails In The Goldstream Valley
(updated 03/24/04)
Following are maps of local winter trails, produced from GPS tracks taken in the spring and fall of 2002 and 2003. This set of maps is updated from those originally posted in March '02. The red or blue traces are the actual trails overlain on the maps, generated using both DeLorme Topo USA and OziExplorer. Not all of the trails are shown, but this is a fairly comprehensive inventory of the main trails regularly used by skiers, mushers and bikers in Goldstream Valley.
Please note that many of these trails (particularly west of Ballaine Rd.) cross over private property and, although the boundaries are rarely posted on the ground, be respectful wherever you are. To this end, there is a map illustrating property status. We are fast losing access - let's not accelerate the problem!
Just as important - be aware that you're likely to encounter a variety of users. You may meet up with a lone biker followed a minute later by someone driving a big string of dogs. Many sections of trail are maintained by local mushers - that nicely groomed and brushed trail means that the odds of running into a dogteam in training go way up. These folks put alot of sweat (and money) into keeping things in shape. Please practice good trail manners.
Click on the images below for larger, more detailed versions. Note that some of these are fairly large files (especially the aerial photos) and will take time to download on a slow connection.
---
The Maps
East and West of Ballaine Rd.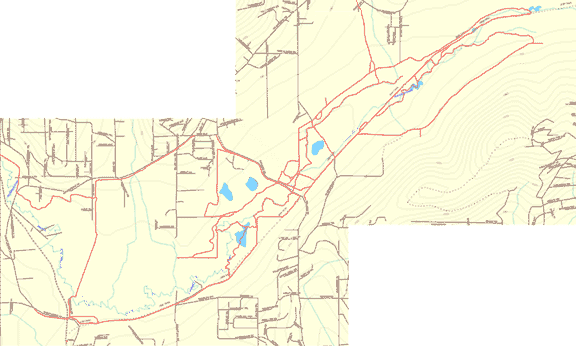 These links will take you to a map of Goldstream either East or West of Ballaine Rd. One note - due to active mining up around Fox, the southern-most loop at the eastern end of the valley is history (at least for this winter). The affected area is noted with a &Oslash mark. Update: Some good soul went in and opened up the section line just west of this area, so the trail connects again. These maps don't reflect that (yet).
---
Ester Dome and Beyond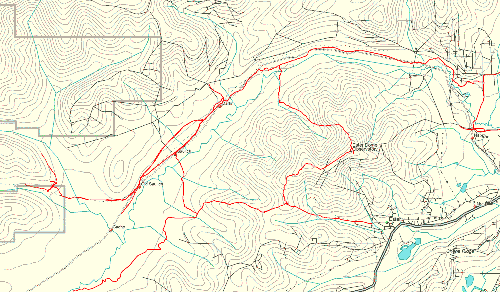 This is a single map of the area West of Sheep Creek Rd. From here you can continue traveling to Nenana, the Tanana river or beyond.
---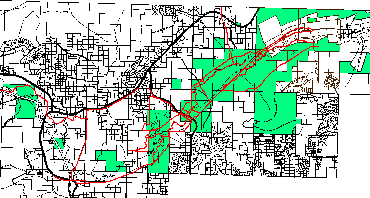 Many of these trails cross over private property, and this map gives a good idea of just how precarious the trail system is in Goldstream. The trails are in red; the areas shaded in green are listed as publically owned lands in the FNSB property database. The property maps themselves can be found at the FNSB basemaps page. One very important caveat - this is one persons attempt to figure out what is and isn't public land. Please, please don't rely on this map for any specific legal questions! It is not an official, legal document and represents no one's research but my own. There may be easements or ROWs that are not shown. Use this for general information only. That said - take note of what the future may hold as more private property is developed, and the 'NO TRESPASSING' signs continue to blossom.
---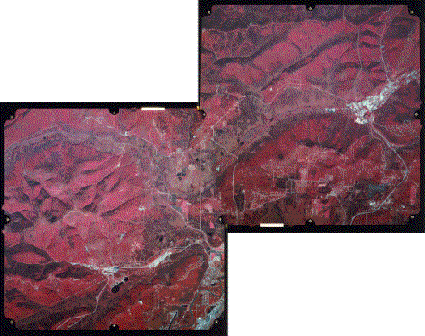 These links will take you to an aerial photo of Goldstream either East or West of Ballaine Rd. These are aerial photos taken in 1986, and are fairly large files to download (300+ k). The originals are over 20MB each, and are available to the public at the GeoData Center, located in the map office at UAF. I also have some fairly recent photos that should be posted sometime soon.
---
Further:
This is really an interim update. Among the things in the works:
Put the O'Connor Creek Trail on here. A major omission.
Transfer the tracks to actual USGS quads.
Transfer tracks to the more recent (albeit black and white) aerial photos.
Extend the tracks out past Cache Creek.
---
Contact:
Please feel free to send an e-mail to with any suggestions, corrections or questions.